Celestial Events

This astronomy calendar is specially compiled for use by the society members in Singapore (1 degree north latitude). The calendar contains dates for notable celestial events including moon phases, meteor showers, eclipses, occultations, oppositions, conjunctions, and other interesting events. Most of the astronomical events on this calendar can be seen with unaided eye.
Highlights of Year 2014
SKYTRACK - A Diary of Astronomical Events (April 2014 to March 2015)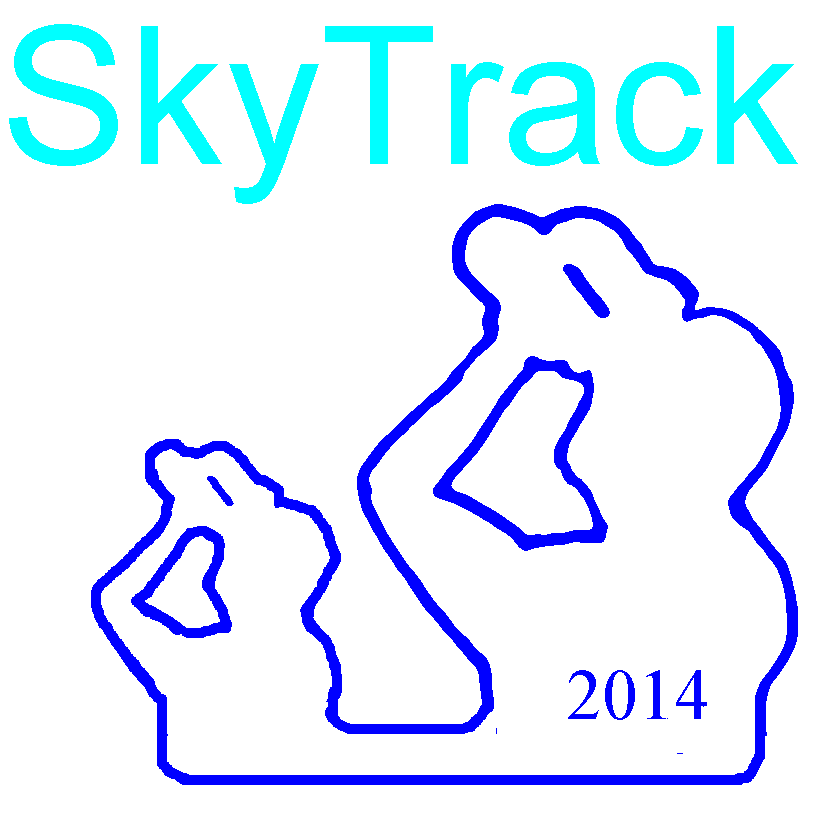 Highlights of Year 2011 and 2012
SKYTRACK - A Diary of Astronomical Events 2011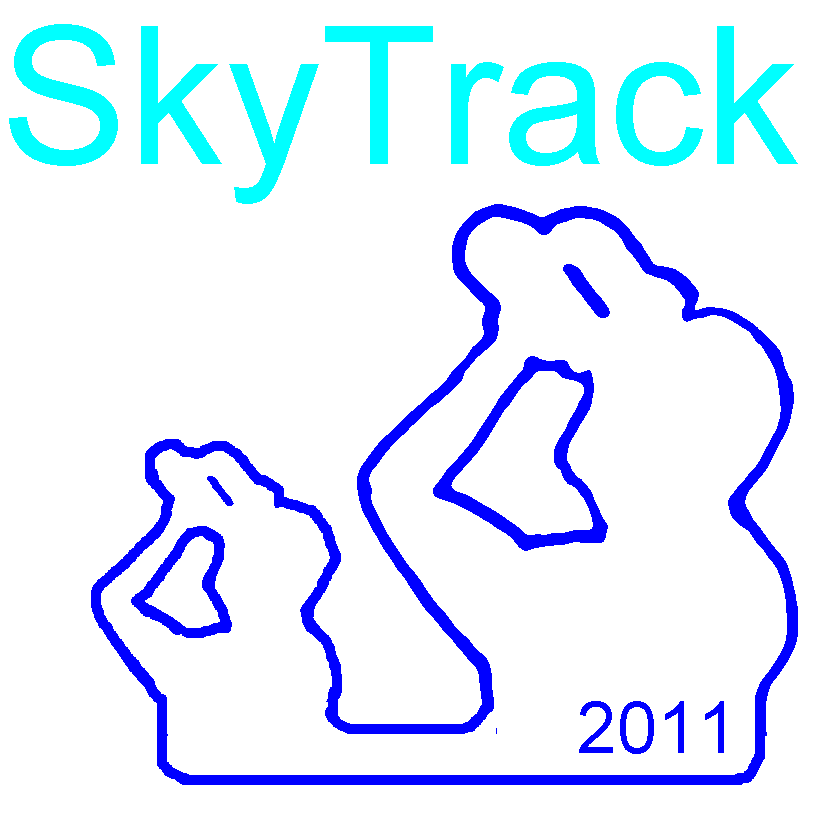 SKYTRACK - A Diary of Astronomical Events 2012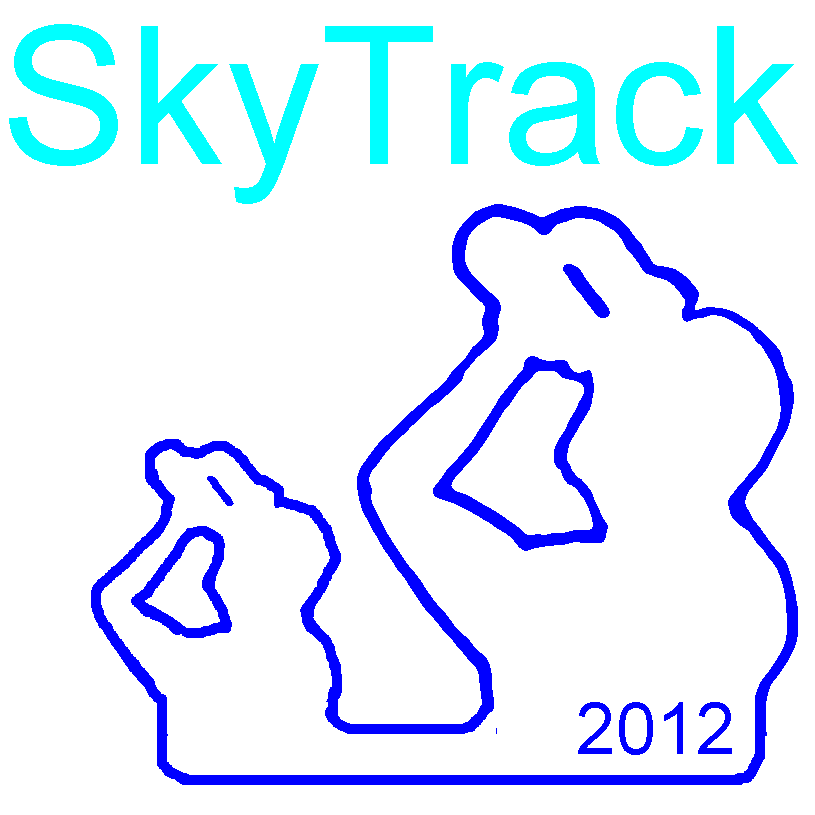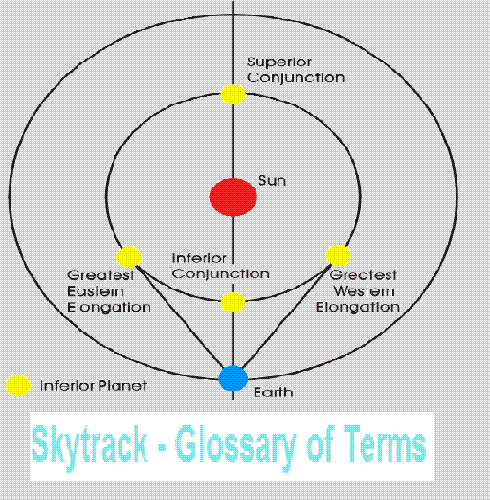 This SKYTRACK - a diary of astronomical events for year 2011 is specially compiled by Dr. K K Cheong for use in Singapore
Highlights of Year 2010
Mar. 28 to Apr. 12: Venus and Mercury Pair Up
These 2 planets will form an attractive pair in the west- northwest sky soon after sunset. Between the two dates shown, they will be within 5 degrees of each other - Venus appearing to the left and slightly above the dimmer Mercury. On April 3, they will appear closest together, just a little over 3 degrees apart.
Jun. 6: Two Pairs to See
Mars moves within a degree north of the bluish star Regulus, a pretty conjunction easily seen in the middle of the evening sky.
Also on this night, Jupiter will engage Uranus in the first of a series of three conjunction; there have been only six such triple conjunctions between 1801 and 2200. The last was in 1983 and the next will come during 2037-38.
Jun. 26: Partial Eclipse of the Moon
This eclipse favors the Hawaiian Islands, western Alaska, Australia, New Zealand, eastern portions of Malaysia and Asia. These locations will see the upper half of the moon darkened by the Earth's umbral shadow.
Jul. 11: Total Eclipse of the Sun
Not visible from Singapore. Virtually the entire path of totality falls over water. It will pass within 15 miles of Tahiti (a great cruise ship opportunity) and scores a direct hit on tiny Easter Island, famous for its strange humanoid megalithic statutes. From this speck of land in the middle of the South Pacific Ocean, the sun will be totally eclipsed for 4 minutes 45 seconds.
Early Aug: Planetary Trio
Mars passes less than 2 degrees south of Saturn on Aug. 1 and Venus moves just over 3 degrees to the south 9 days later on Aug. 8. The 3 planets will fit within a circle with a minimum diameter smaller than 5 degrees.
Aug. 12: Perseid Meteor Shower
One of the best known and most reliable of the annual meteor displays reaches maximum with no moonlight to interfere. Under dark, clear skies, a single observer might see as many as 90 meteors per hour.
Sep. 21: Jupiter, Big and High
Jupiter will be at opposition (magnitude -2.9). Not too far away is Uranus; this is also the date of the second of the series of three Jupiter/Uranus conjunctions (See Jun. 6).
Late Oct: A Close Encounter with a Comet
Comet Hartley 2 will pass to within 11.2 million miles of the Earth on Oct. 20, just a week before it makes its closest pass by the sun. As a result, this comet should briefly become a naked eye object, perhaps becoming as bright as magnitude +4 or +5 – visible from rural locations but perhaps not from cities. The comet will be a morning object, racing rapidly southeast through the stars of Auriga and Gemini.
Dec. 14: Geminid Meteor Shower
Even though the moon is at a waxing gibbous phase, it will set soon after midnight, leaving the sky dark for a view of potentially up to 120 meteors per hour.
Dec. 20-21: Total Eclipse of the Moon
North America has a ringside seat for this event. For the Eastern U.S. and Canada, this will be a predawn event. For the western U.S. and Canada, it comes during the middle of the night of Dec. 20-21, while for Alaska and Hawaii it occurs during the mid-to-late evening hours of the 20th. Totality will last 1 hour and 14 minutes. Western Europe will see the moon set during totality, while conversely, in Japan, the moon will rise during totality.
Detail of Celestial Events for Year 2010
| | |
| --- | --- |
| March 15 | New Moon |
| March 22 | Saturn at Opposition. The ringed planet will be at its closest approach to Earth. This is the best time to view and photograph Saturn and its moons. However, the rings will be very narrow as they are nearly edge-on this year. |
| March 30 | Full Moon |
| April 1-30 | Global Astronomy Month. The month of April 2010 has been designated Global Astronomy Month. This global outreach event hopes to generate interest in astronomy for people all over the world. |
| April 14 | New Moon |
| April 21, 22 | April 21, 22 - Lyrids Meteor Shower. The Lyrids are an average shower, usually producing about 20 meteors per hour at their peak. This year's shower should peaks on the night of April 21 and the morning of the 22nd, although some meteors can be visible from April 16 - 25. The quarter moon will set early in the evening, leaving a dark sky for the best possible viewing in dark locations. Look for meteors radiating from the constellation of Lyra after midnight. |
| April 24 | Astronomy Day Part 1. Astronomy day is a grass roots movement to share the joys of astronomy with the general public. Two days this year have been designated as Astronomy Day. On these days astronomy and stargazing clubs and other organizations around the world will plan special events. |
| April 28 | Full Moon |
| May 5, 6 | May 5, 6 - Eta Aquarids Meteor Shower. The Eta Aquarids are a light shower, usually producing about 10 meteors per hour at their peak. The shower's peak usually occurs on May 5 and 6, however viewing should be good on any morning from May 4 - 7. The radiant point for this shower will be in the constellation Aquarius. Best viewing is usually to the east after midnight. |
| May 14 | New Moon |
| May 19 | May 19 - International Sidewalk Astronomy Night. Join amateur astronomers al over the world as they set up their telescopes in public places to share the night sky with everyone. |
| May 27 | Full Moon |
| June 12 | New Moon |
| June 21 | The Summer Solstice occurs in the northern hemisphere at 11:28 UT. The Sun is at its highest point in the sky and it will be the longest day of the year. This is also the first day of summer. |
| June 26 | Full Moon |
| June 26 | June 26 - Partial Lunar Eclipse. The eclipse will be visible throughout most of eastern Asia including Singapore, Australia, the Pacific Ocean, and the western Americas. |
| July 11 | New Moon |
| July 11 | Total Solar Eclipse. Not visible from Singapore. The path of totality will only be visible in the southern Pacific Ocean, Easter Island, and parts of southern Chile and Argentina. A partial eclipse will be visible in many parts of southern South America. |
| July 26 | Full Moon |
| July 28, 29 | Southern Delta Aquarids Meteor Shower. The Delta Aquarids can produce about 20 meteors per hour at their peak. The shower usually peaks on July 28 & 29, but some meteors can also be seen from July 18 - August 18. The radiant point for this shower will be in the constellation Aquarius. Best viewing is usually to the east after midnight. |
| August 10 | New Moon |
| August 12, 13 | Perseids Meteor Shower. The Perseids is one of the best meteor showers to observe, producing up to 60 meteors per hour at their peak. This year's shower should peak on the night of August 12 and the morning of the 13th, but you may be able to see some meteors any time from July 23 - August 22. The radiant point for this shower will be in the constellation Perseus. The thin, crescent moon will be out of the way early, setting the stage for a potentially spectacular show. For best viewing, look to the northeast after midnight. |
| August 13 | August 13 - Triple Conjunction with the Moon. The planets Venus, Mars, and Saturn will all be close to the thin, crescent moon on this evening. Look to the west just after sunset. |
| August 20 | Neptune at Opposition. The blue planet will be at its closest approach to Earth. This is the best time to view Neptune, although it will only appear as a tiny blue dot in all but the most powerful telescopes. |
| August 24 | Full Moon. This full moon will be the most distant and therefore the smallest of the year. |
| September 8 | New Moon |
| September 21 | Jupiter at Opposition. The Solar System's largest planet will be at its closest approach to Earth. This is the best time to view and photograph Jupiter and its moons. A medium-sized telescope should be able to show you some of the details in Jupiter's cloud bands. |
| September 22 | Uranus at Opposition. The blue-green planet will be at its closest approach to Earth. This is the best time to view Uranus, although it will only appear as a tiny blue-green dot in all but the most powerful telescopes. |
| September 23 | The Autumnal Equinox occurs in the northern hemisphere at 03:09 UT. There will be equal amounts of day and night. This is also the first day of fall. |
| September 23 | Full Moon |
| October 7 | New Moon |
| October 16 | Astronomy Day Part 2. Astronomy day is a grass roots movement to share the joys of astronomy with the general public. Two days this year have been designated as Astronomy Day. On these days astronomy and stargazing clubs and other organizations around the world will plan special events. You can find out more about October's events by checking the Web sites for AstronomyDay.org and the Astronomical League |
| October 20 | Comet Hartley 2 will make its closest approach to Earth, coming within 11.2 million miles. For a few days around October 20, the comet should be bright enough to view with the naked eye in the early morning sky. You will, however, need to be far away from the glow of city lights. Look to the east just before sunrise. |
| October 21, 22 | Orionids Meteor Shower. The Orionids is an average shower producing about 20 meteors per hour at their peak. This shower usually peaks on the 21st, but it is highly irregular. A good show could be experienced on any morning from October 20 - 24, and some meteors may be seen any time from October 17 - 25. Best viewing will be to the east after midnight. |
| October 23 | Full Moon |
| November 6 | New Moon |
| November 17, 18 | Leonids Meteor Shower. The Leonids is one of the better meteor showers to observe, producing an average of 40 meteors per hour at their peak. The shower itself has a cyclic peak year every 33 years where hundreds of meteors can be seen each hour. The last of these occurred in 2001. The shower usually peaks on November 17 & 18, but you may see some meteors from November 13 - 20. Look for the shower radiating from the constellation Leo after midnight. |
| November 21 | Full Moon |
| December 5 | New Moon |
| December 13, 14 | Geminids Meteor Shower. Considered by many to be the best meteor shower in the heavens, the Geminids are known for producing up to 60 multicolored meteors per hour at their peak. The peak of the shower this year should occur on the night of December 13 and morning of the 14th, although some meteors should be visible from December 6 - 19. Some estimates say there could be as many as 120 meteors an hour visible from dark-sky locations. The radiant point for this shower will be in the constellation Gemini. Best viewing is usually to the east after midnight. |
| December 21 | Full Moon |
| December 21 | December 21 - Total Lunar Eclipse. The eclipse will be visible throughout most of eastern Asia, Australia, the Pacific Ocean, the Americas, and Europe. The eclipse will be visible after midnight in North and South America. Since the Moon will be almost directly overhead from these locations, this should be an excellent chance to view a rare total lunar eclipse. |
| December 21 | The Winter Solstice occurs in the northern hemisphere at 23:38 UT. The Sun is at its lowest point in the sky and it will be the shortest day of the year. This is also the first day of winter. |